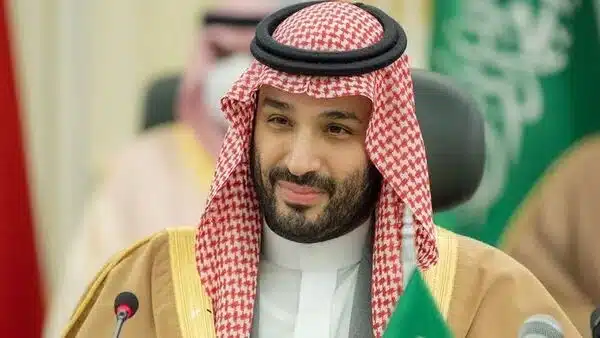 Saudi Arabia, UAE, 7 others block proposal to snap all ties with Israel at Islamic nations' summit: Reports
Saudi Arabia, UAE, 7 others block proposal to snap all ties with Israel at Islamic nations' summit: Reports
Saudi Arabia, considered as the de-facto leader of the Muslim world, along with its neighbour the United Arab Emirates, was among the countries that blocked a proposal moved at the Islamic-Arab summit to snap all ties with Israel, reports said.
The proposal was to sever all diplomatic and economic relations with Tel Aviv, deny Arab airspace to Israeli flights and that the oil-producing Muslim countries should "threaten to use oil as a means of leverage » to achieve a ceasefire in Gaza, a report in The Times of Israel said, citing the claim made by Ehud Ya'ari, the Arab affairs analyst of Israeli news platform Channel 12.
The proposal was shot down by Saudi Arabia, the UAE, Jordan, Egypt, Bahrain, Sudan, Morocco, Mauritania and Djibouti, Ya'ari reportedly said.
In the official communique issued after the Islamic-Arab summit on November 11, there were no details shared related to such a proposal.
Two delegates who attended the summit, however, told news agency Reuters that Algeria had moved a proposal seeking a complete cut in ties with Israel. Other Arab countries opposed the demand as they pointed towards the need to keep channels of communication open with Tel Aviv amid the ongoing crisis, they reportedly said.
Saudi Arabia was earlier scheduled to host a meeting of the Organisation of Islamic Conference (OIC) on November 11, and the Arab League Summit on November 12. However, in view of the humanitarian crisis in Gaza, the Kingdom decided to host a combined summit in Riyadh on November 11.
Saudi Arabian Crown Prince Mohammed bin Salman, during the opening session of the summit, said the responsibility lies with Israel for the "crimes committed against Palestinian people ». The way forward to end the crisis requires an immediate ceasefire, he added.
The summit also marked the first visit by an Iranian head of state to Saudi Arabia, and comes nearly eight months after China brokered a truce between the two countries. Iranian President Ebrahim Raisi asked the gathering of Islamic countries to designate the Israeli military as a "terrorist organisation ».
Turkish President Recep Tayyip Erdogan said an international peace conference should be called to find a lasting solution to the Israel-Palestine conflict. "What we need in Gaza is not pauses for a couple of hours, rather we need a permanent ceasefire, » Reuters further quoted him as saying.
The summit was attended by representatives of 57 Muslim-majority nations. Joko Widodo, the President of the world's most populated Muslim country Indonesia, said "the OIC must use all fronts to hold Israel accountable for the humanitarian atrocities it has committed ».
Source: Livemint