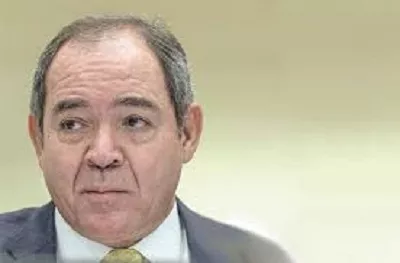 Libye : la nomination d'un Algérien comme émissaire de l'ONU bloquée par les Emirats arabes unis
Libya: the appointment of an Algerian as UN envoy blocked by the United Arab Emirates
UN Secretary General Antonio Guterres has proposed to the Security Council that the former Algerian Foreign Minister Sabri Boukadoum become the organization's new envoy to Libya but the United Arab Emirates has blocked his appointment, diplomats say.
During a meeting of the Security Council on Monday June 27 devoted to the Libyan situation, certain countries such as Ghana and France once again demanded that the post, vacant since November, be filled "as soon as possible". Since the autumn, the renewal of the UN political mission (Manul) has only been possible for short periods of a few months, in particular because of the Council's inability to agree on a new emissary. Manul's mandate expires on July 31.
"Regional concern"
READ MORE: Libya: failure in the negotiations for a constitutional framework for the elections
Last week, the head of the UN, after several unsuccessful attempts, proposed to the 15 members of the Council the name of Sabri Boukadoum. "Only the United Arab Emirates refused," a diplomat who requested anonymity told AFP. On the Security Council, the Emirates, a non-permanent member, represents the Arab world. According to several other diplomats, the Emirates explained that « Arab countries and Libyan parties had expressed their opposition » to the appointment of the former Algerian official. These sources did not identify the countries and parties in question. There is a "regional concern" with regard to the appointment of Sabri Boukadoum, indicated one of these diplomats, stressing that the choice of a national of a country bordering Libya poses a problem.
Libya, the scene of multiple interferences and international rivalries, has long been a headache for the UN chief in his choice of a new envoy. The next incumbent will be the ninth in 11 years, a Libyan diplomatic source recently noted. After more than a decade of chaos following the 2011 fall of Muammar Gaddafi, Libya, plagued by divisions between competing institutions in East and West, has had two rival governments since early March, as between 2014 and 2021, then in the midst of a civil war. No solution to this political crisis is in sight so far.
Le Figaro with AFP
If you wish to find out more about recent events in Libya, visit RapideInfo .